Marut Air: Best Domestic HVLS Fan Manufacturer in India
Marut Air is the leading domestic HVLS fan manufacturer in India. We provide energy-efficient and cost-effective solutions for industrial, commercial, and residential applications. Our Domestic HVLS fans are designed to create a comfortable environment that can be adjusted according to your preferences and needs. With our advanced technology, you can be sure that your space will remain cool and comfortable throughout the day while saving energy.
Read More
Our product range includes a variety of different Domestic HVLS fans that can suit any application. Our high-volume, low-speed (HVLS) fans feature robust construction and a built-in controller for easy operation. These fans are designed to be quiet and energy efficient, making them an ideal choice for any space.
Our team of experienced engineers is dedicated to providing quality products that are reliable and economical. We use state-of-the-art technology to design our Domestic HVLS fans and manufacture them with superior materials, ensuring they're durable and long-lasting. Additionally, we keep up with the latest trends in ventilation technology to ensure that our products are always at the forefront of innovation.
At Marut Air, we pride ourselves on providing excellent customer service and support. We offer quick delivery, competitive pricing, and exceptional technical services to ensure your satisfaction. Our team can assist you if you're looking for an industrial or residential HVLS fan. So don't hesitate to contact us today for more information about our products and services. We look forward to helping you find the perfect HVLS fan for your space!
Energy Saving HVLS Fan for Home
Marut Air also offers energy-saving HVLS fans that are perfect for use in the home and office. Our fans feature advanced technology, ultra-quiet operation, and built-in controllers that allow you to easily adjust air speed and temperature. With our range of HVLS fans for home, you can keep your space cool and comfortable while saving money on energy costs.
Where To Buy the Best Commercial HVLS fans in India?
Marut Air is the go-to destination for purchasing high-quality commercial HVLS fans in India. We offer an extensive range of products with superior construction and competitive prices. Plus, you can always count on us for exceptional customer service and support as we strive to meet your needs and exceed your expectations. So don't hesitate to contact us today for more information about our commercial HVLS fans and services. We look forward to helping you find the perfect fan for your space!
Read Less
Application
Accurate solution proposition. The reason why people choose Marut Air
Advantages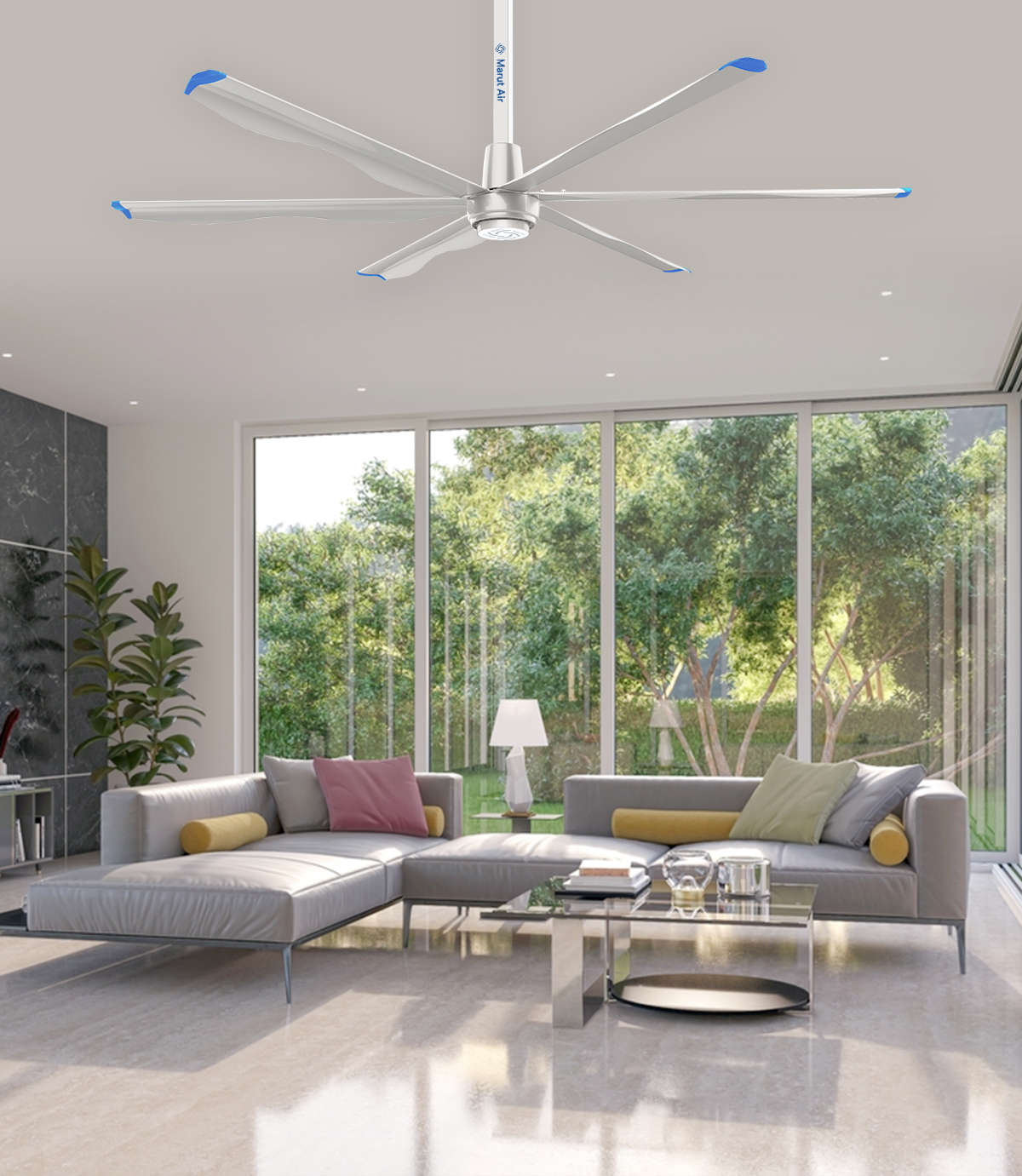 Saves Hugh cost of HVAC by saving the electricity

Most suitable to any place having 10ft height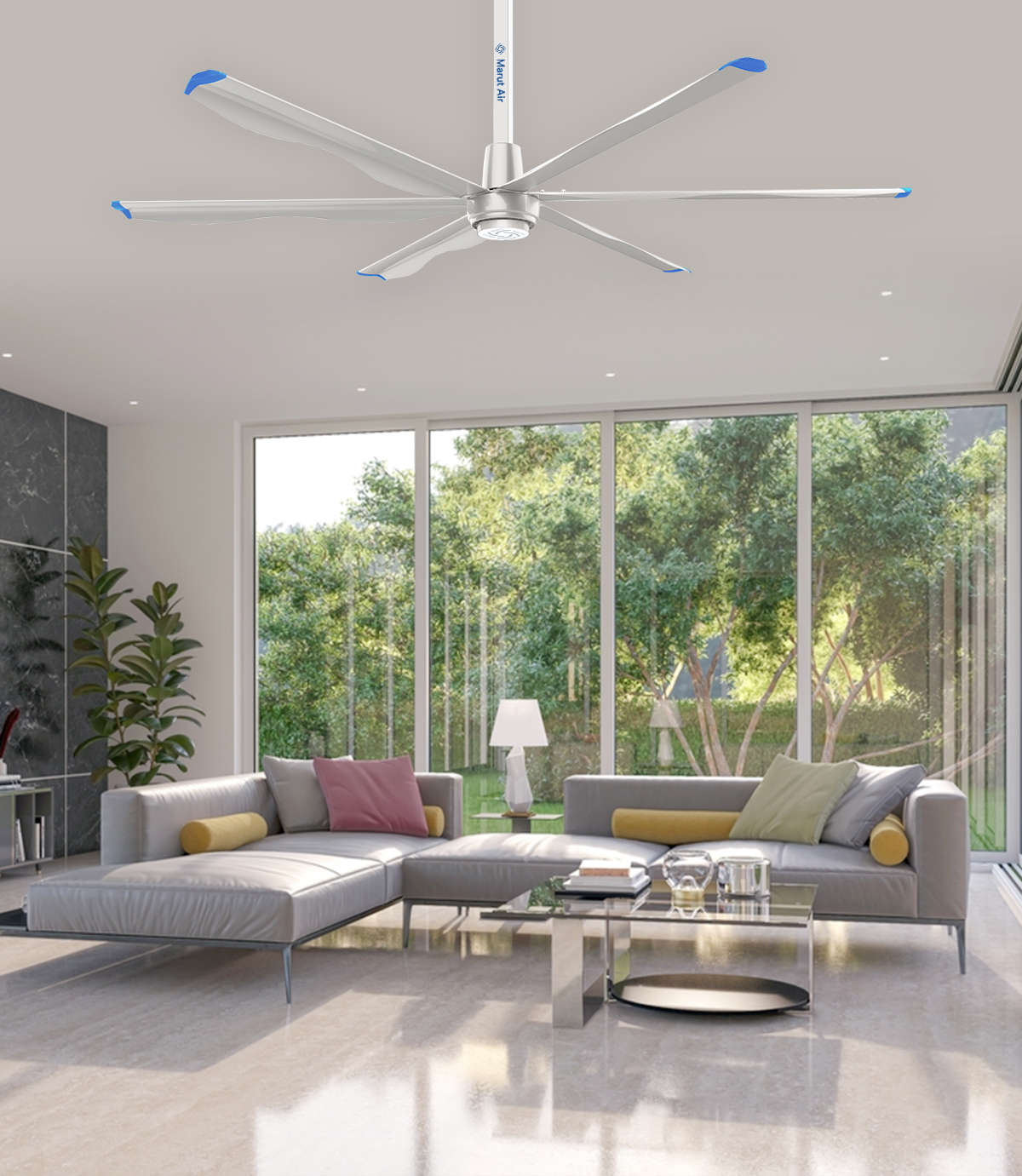 Features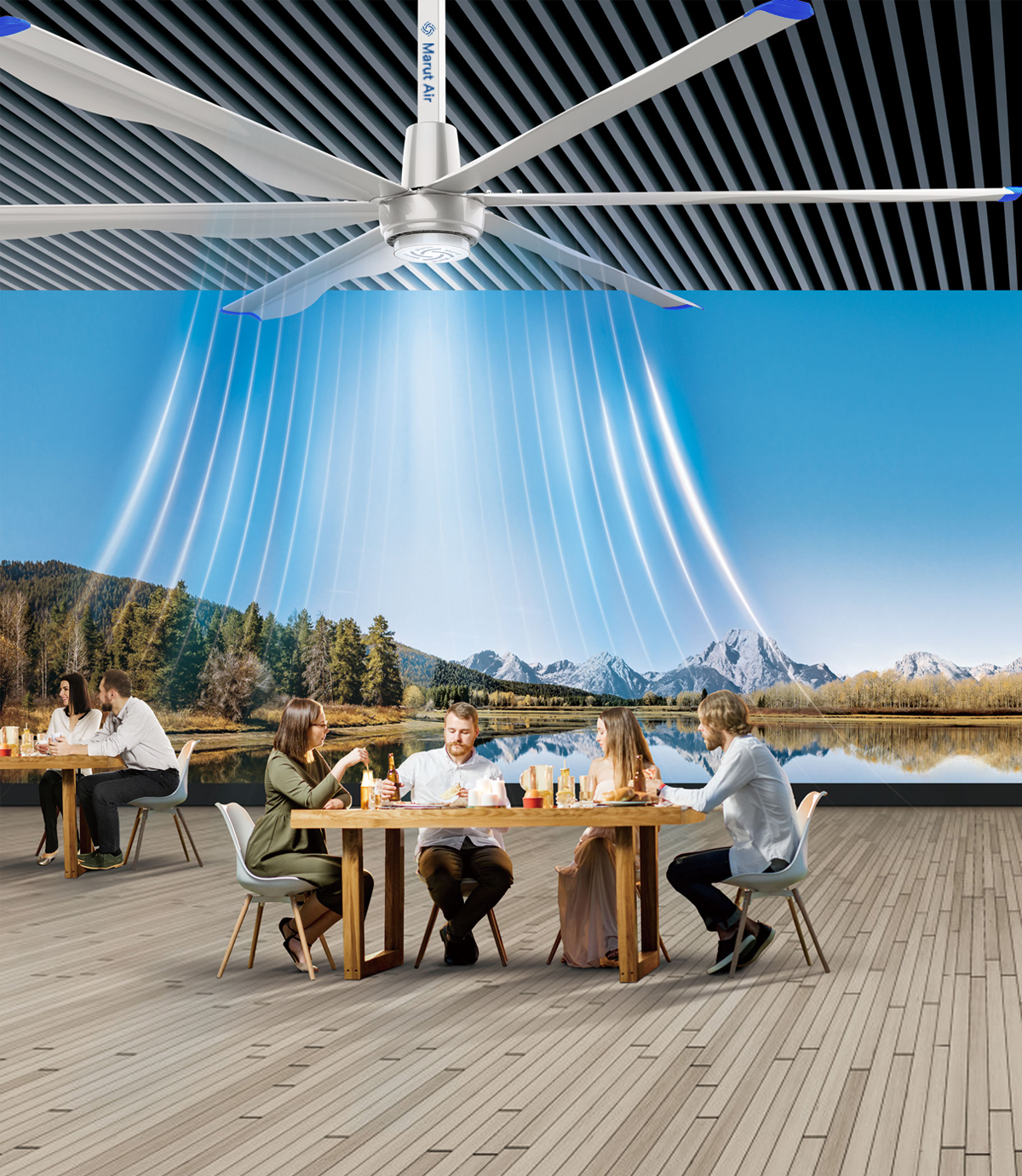 Power consumption is only 300 watt

Suitable for 24 X 7 operation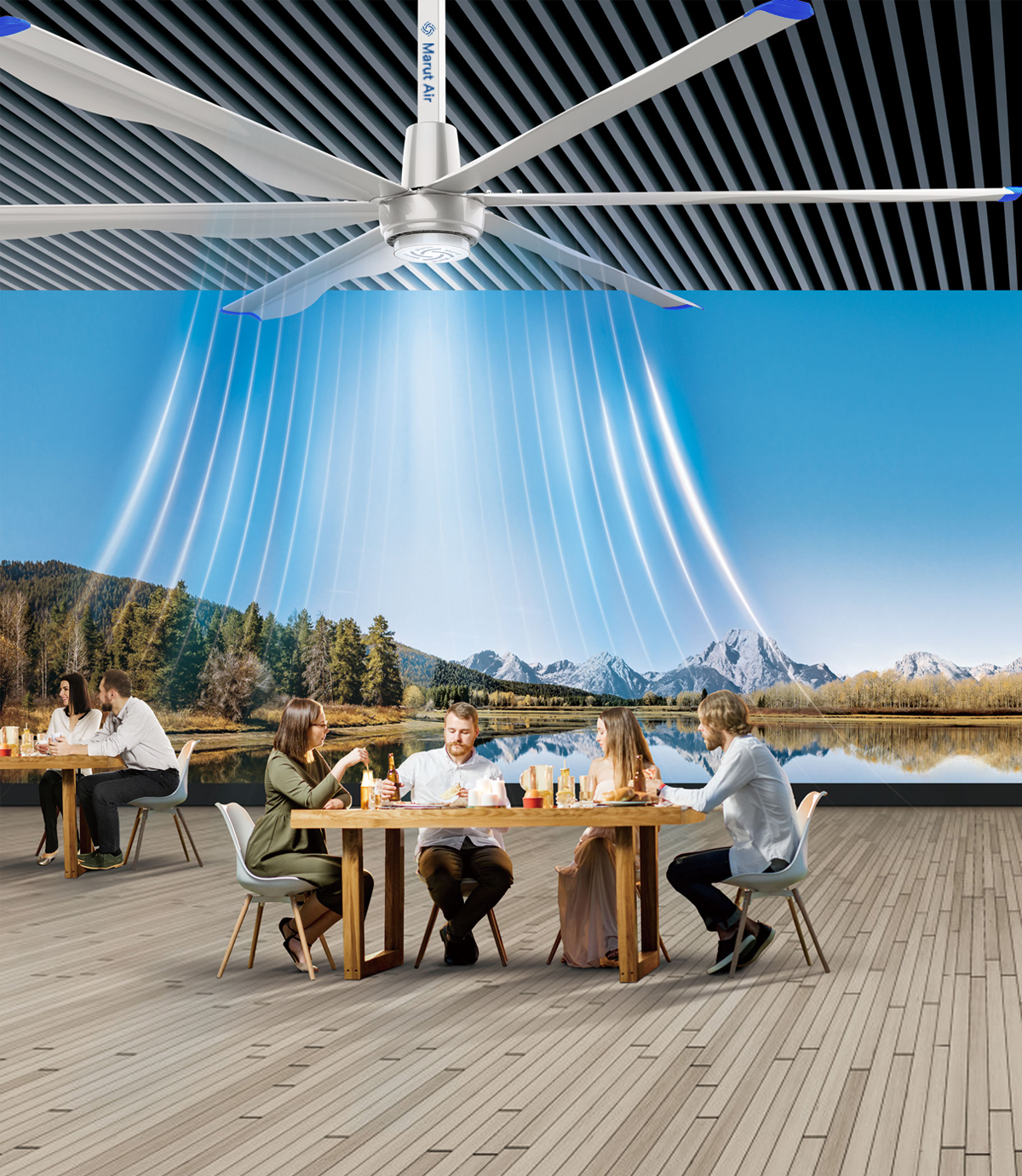 Gallery
Some glimpse of the live environment
l
Our Relationships
Across the big premises, Across the country
Trusted by industry leaders